Introducing To Build a Home
Some of my oldest memories, from the youngest age, are of moving. New places, new schools, new friends, again and again. My adult life has followed suit right in and through motherhood. The adventure and learning are beautiful, for so many reasons, but I have always sought security in the shifts.
The primal and emotional urge to build a home, feather a nest, make a cozy place to get cuddly with my girl, these impulses just point me to the heart of the matter: love, safety, beauty pulled together wherever we are - gifts I wish for my daughter, and for myself, too. Recently, we've begun to really root in one place, and our nest - physical and emotional - is filling out with no wanderlust in sight. It's new. It's a bit awkward. It's beautiful. And there's a garden growing out front.
Cecilia's print To Build a Home speaks so much to me, to the desire to create the most beneficial space, held and open all at once. I also adore the dark muted teal - so harmonious and tranquil.
Here's a bit from the artist behind Boba's latest limited edition baby carrier: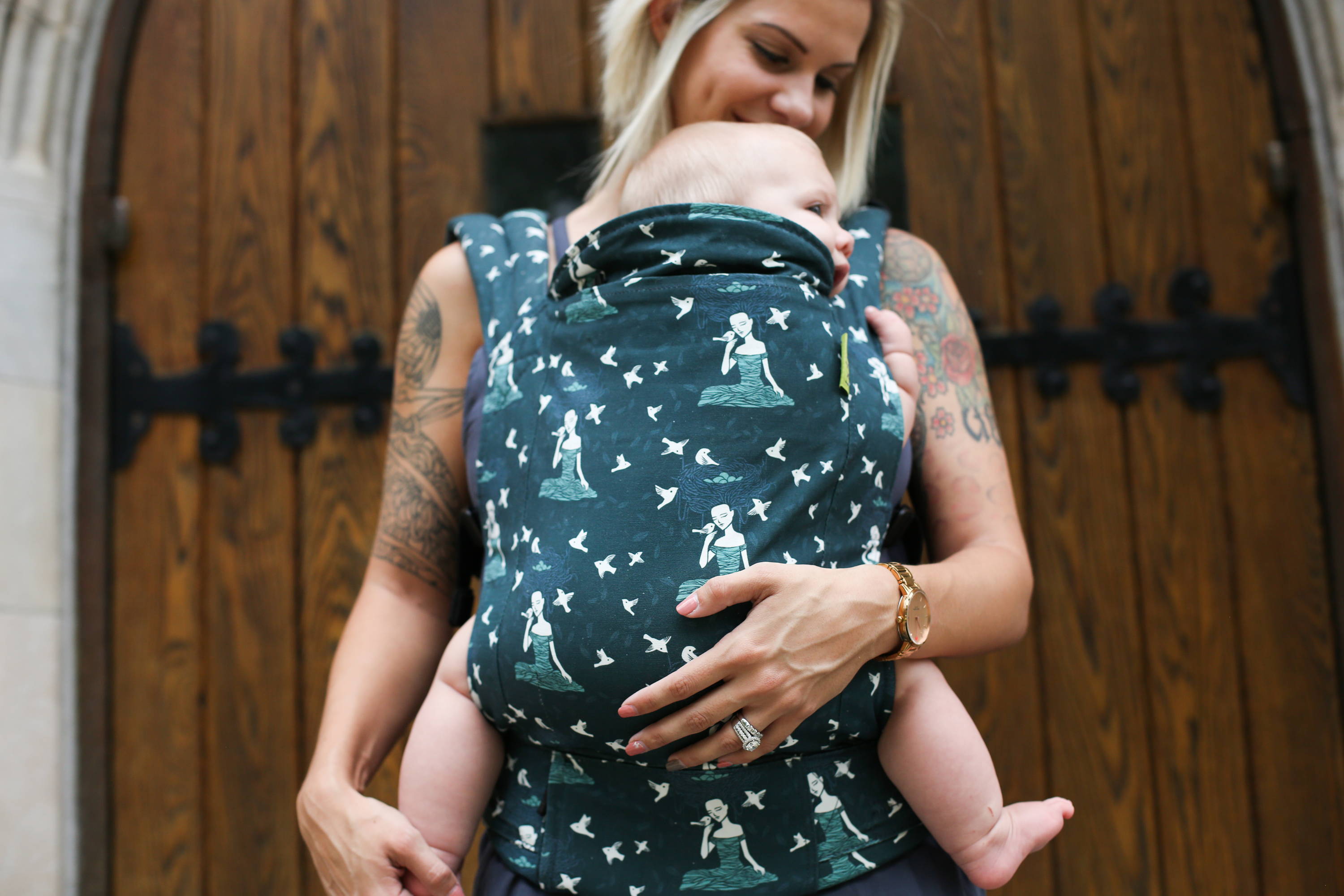 "To Build a Home is a quiet dream about creating a special place for yourself, and perhaps for your loved ones. Starting to build something from your heart and your dreams can weave something much bigger and stronger than the sum of the parts. The birds are symbolic of good intentions and love.
I wanted the intricacy of the nest to be the focus of the design and a simple clean colour palette to convey the message. 'To Build a Home' is also the title of song very close to my heart by The Cinematic Orchestra. The song is filled with as much love and heartbreak as a home which is built as easily as it is broken. It is the journey of that love which is meaningful.
I hope this design will express a wish for hope, dreams and love to build a place for new beginnings."
About the artist: Cecilia Mok is an artist and surface designer living and working in Sydney, Australia. She studied fine arts at The Julian Ashton Art School, fashion design at East Sydney Technical College, and has worked as a designer in graphics, print and textiles. The artist has been featured in exhibitions and galleries across Sydney and also teaches at a children's art studio. Cecilia is drawn to themes of wonder, storytelling and the beauty of the natural world. Her surface designs are explorations of rich colour palettes, movement and flow, and decorative illustration. See more of her designs here.